Description
Edit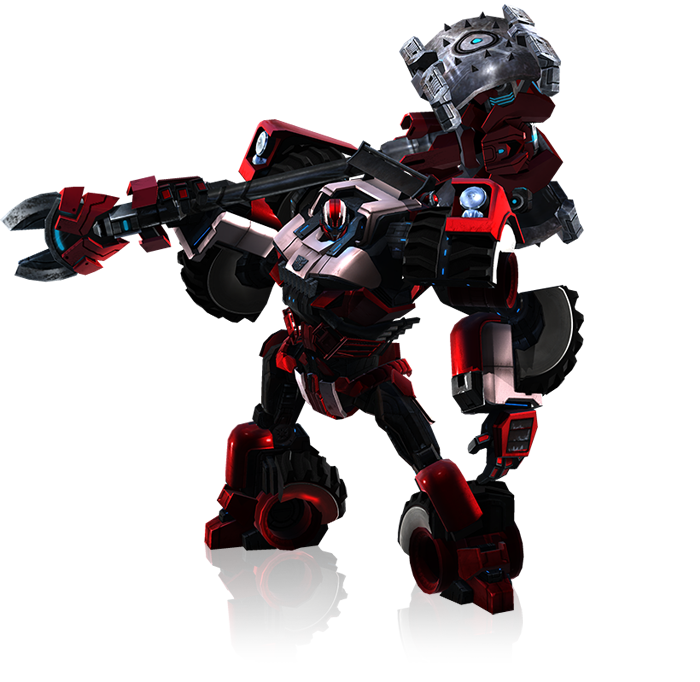 This crowd-pleasing, hard-scrapping Autobot built his celebrity hammering 'Cons in the Kaon fight pits back in the dark days on Cybertron.
Showdown is equipped with an optimized energy shield which can absorb massive damage, enbaling him to safely draw fire away from his allies and lead the charge into battle. His utility systems come into play when he needs to quickly regenerate his spark and shield.
Vehicle formEdit
A form fitting for his size, Showdown possesses a monster truck vehicle mode. Few things get in the way of his huge tires due to the fact they might get crushed, but just in case, a long-range surge cannon is on hand to deliver searing plasma damage.
Showdown always finds his way to the center of the battlefield where he is a big hit with his comrades, sharing his shield and taking damage for the whole squad. When backed onto the ropes, his systems will surge and he'll bust out the "Showdown Shuffle", putting on a spectacle that'll knock your fenders off.
Quote from other botsEdit
"Showdown does it first, he does it with style and he keeps on doing it." - Ratchet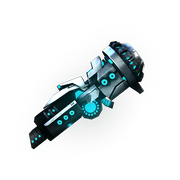 INERTIAL SURGE CANNON [ KNOCK-DOWN CANNON ]
A long-range charge-up weapon which deals plasma damage to shield. The higher the charge the larger the output. The Channel Charge S-tech knocks targets down in a powerful plasma blast.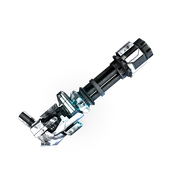 NEBULAN MINIGUN [ DAMAGE-REPAIR COMBINATION ]
A medium-range sustained weapon which deals electrical damage to spark and shield. It overheats after continuous activation. The Back Shard S-tech targets all enemies in front of Showdown and converts the electrical damage dealt into repairs for his spark.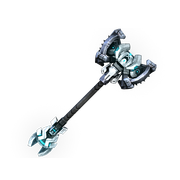 ARC HAMMER [ VIRUS INSTALLER ]
A charge-up melee weapon which deals electrical damage to spark and shield. The higher the charge the larger the output. The Time Tag S-tech plants a virus in the target's systems, which explodes after a short time dealing electrical damage. Other enemies caught in the blast receive another virus, which damages them periodically.
Equipment

Edit
Power SurgeEdit
Boosts power to Showdown's weapon systems, reducing their cooldowns and reloading their ammunition as required.
Shield FluxEdit
Redirects a portion of Showdown's energy shield to nearby allies and simultaneously boosts his hull integrity, allowing him to absorb incoming damage.
Energy ConverterEdit
Converts a percentage of Showdown's spark strength into power for his energy shield.
Subsystem

Edit
Receptive Spark - Showdown is naturally more receptive to incoming repairs, due to his enlarged spark.
Vehicle form

Edit
Ad blocker interference detected!
Wikia is a free-to-use site that makes money from advertising. We have a modified experience for viewers using ad blockers

Wikia is not accessible if you've made further modifications. Remove the custom ad blocker rule(s) and the page will load as expected.