Description
Edit
Deadheat is all sleek, servo-seizing lasers and flurrying blades.
Deadheat's balanced loadout lets him deal strong damage and boost defenses. A Soldier who is all about velocity, his specialty is motion manipulation - slowing enemies, speeding himself up, and even rendering himself immune to movement-imparing effects.
Vehicle formEdit
Few can match Deadheat in the speed department - be they from Cybertron, Velocitron, or Earth. Although he freely admits to admiring human motorsport ingenuity, like the sports prototype he chose for his vehicle mode. He considered adding rocket engines, but decided to use them as a weapon instead - he's got to give the competition some chance.
Blink and you'll miss him - but your sonic receptors will lock onto his screaming engine, and the motorcade of enemies failing to match this Decepticon's blistering pace. Pushing the red line, he floors it back into battle, slicing circuits and dicing diodes, before boosting off over the horizon.
Quote from other botsEdit
"Bet on Deadheat and you win every time!" - Brawl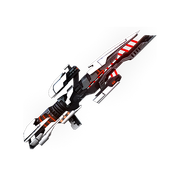 DAEDLUX LASER RIFLE [ SPEED-SLOW COMBINATION ]
A long-range sustained weapon which deals plasma damage to shield. It overheats after continuous activation. The Fast Lane S-tech transfers momentum from the target's servos, back through the beam to Deadheat, slowing them down and speeding himself up.
DORSAL BLASTER RIFLE [ DAMAGE-REPAIR COMBINATION ]
A long-range weapon which deals electrical damage to spark and shield, and repairs for a proportion of the damage dealt. It exhausts its power in a single activation, then requires a short cooldown. The Turbofan S-tech uses the recoil from its electrical blast to power a fan, which pulls positrons from the targets hit to repair Deadheat, and his allies that are close to the targets. The repairs are based on the damage dealt.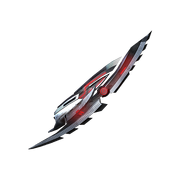 ENIGMA ARM BLADES [ SPINNING BLADES ]
Melee weapons which deal electrical damage to spark and shield, and debuff systems to make them more vulnerable to Jump-Start. They exhaust their power in a single activation, then require a short cooldown. The Speed Blur S-tech reroutes torque from Deadheat's vehicle systems to his arm blades, allowing him to powerfully swirl them around and damage all nearby enemies. Those hit are also debuffed, making them vulnerable to Jump-Start.
Equipment
Edit
Jump-startEdit
Deadheat uses his vehicle's ignition system to jolt nearby enemies with electricity, damaging their sparks and shields. Damage is increased if the targets have recently been hit by his arm blades.
Spike-strip armorEdit
Deadheat deploys spike-strips onto his superstructure, reducing incoming damage and causing melee attackers to suffer damage.
Escape computerEdit
Calculates the speed necessary to escape based on the number of nearby enemies, then gives Deadheat a speed boost. It purges, and shields him from, movement-impairing effects. If stunned he also reboots his articulators to regain mobility
Subsystem
Edit
Left for Dead - When he destroys an enemy, Deadheat's systems prep him for a fast getaway by bringing his Escape Computer immediately back online.
Vehicle form

Edit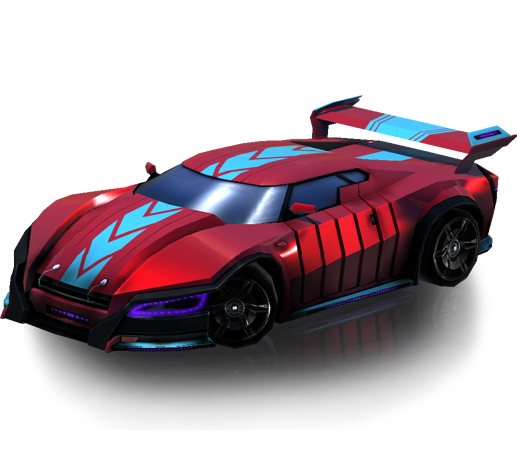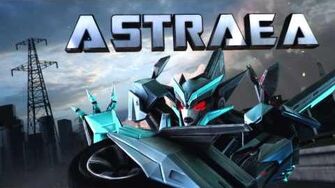 Ad blocker interference detected!
Wikia is a free-to-use site that makes money from advertising. We have a modified experience for viewers using ad blockers

Wikia is not accessible if you've made further modifications. Remove the custom ad blocker rule(s) and the page will load as expected.